When this couple's last child graduated from college they began the process of looking for a new home. After a lengthy search they decided to stay with the neighborhood they loved, saving money by remodeling rather than starting over. 
The top priorities on their wish list were adding character to their 1990's era home with a classic white kitchen and a larger island while keeping within the existing footprint. With the intention of honing their cooking skills, they were also considering better appliances and two ovens. 
Challenges and Solutions Design a larger island with seating for at least two. The existing island was small and the area behind the seating was less than recommended clearances. 
To solve this challenge, the seating area of the island was extended out into the open area of the kitchen. This created a larger island with seating for three, extra storage and a bookshelf across from the range. The original kitchen had a range with microwave above, so adding another oven was a challenge with limited wall space. 
Because the adjoining dining room is used infrequently, the homeowner was open to placing the second oven and microwave in the walkway. This made room for the small buffet between the built in refrigerator and ovens, creating one of her favorite areas. 
The client requested a white painted kitchen but wanted to make sure it had warmth and character. To achieve this the following elements were chosen: 1) Cabinets painted with Benjamin Moore Capitol White, a luminous and warm shade of white. 2) The Range hood was painted with warm metallic shades to reflect the bronze of the Ashley Norton hardware. 3) Black Aqua Grantique granite was chosen for countertops because it looks like soapstone and adds contrast. 4) Walker Zanger Café tile in Latte was chosen for it's handmade look with uneven edges. 5) The to-the-counter-cabinet with glass door shows off serving dishes and lends sophisticated charm. 
The result is a welcoming classic kitchen, where this couple enjoys cooking more often and sharpening their skills with gourmet appliances.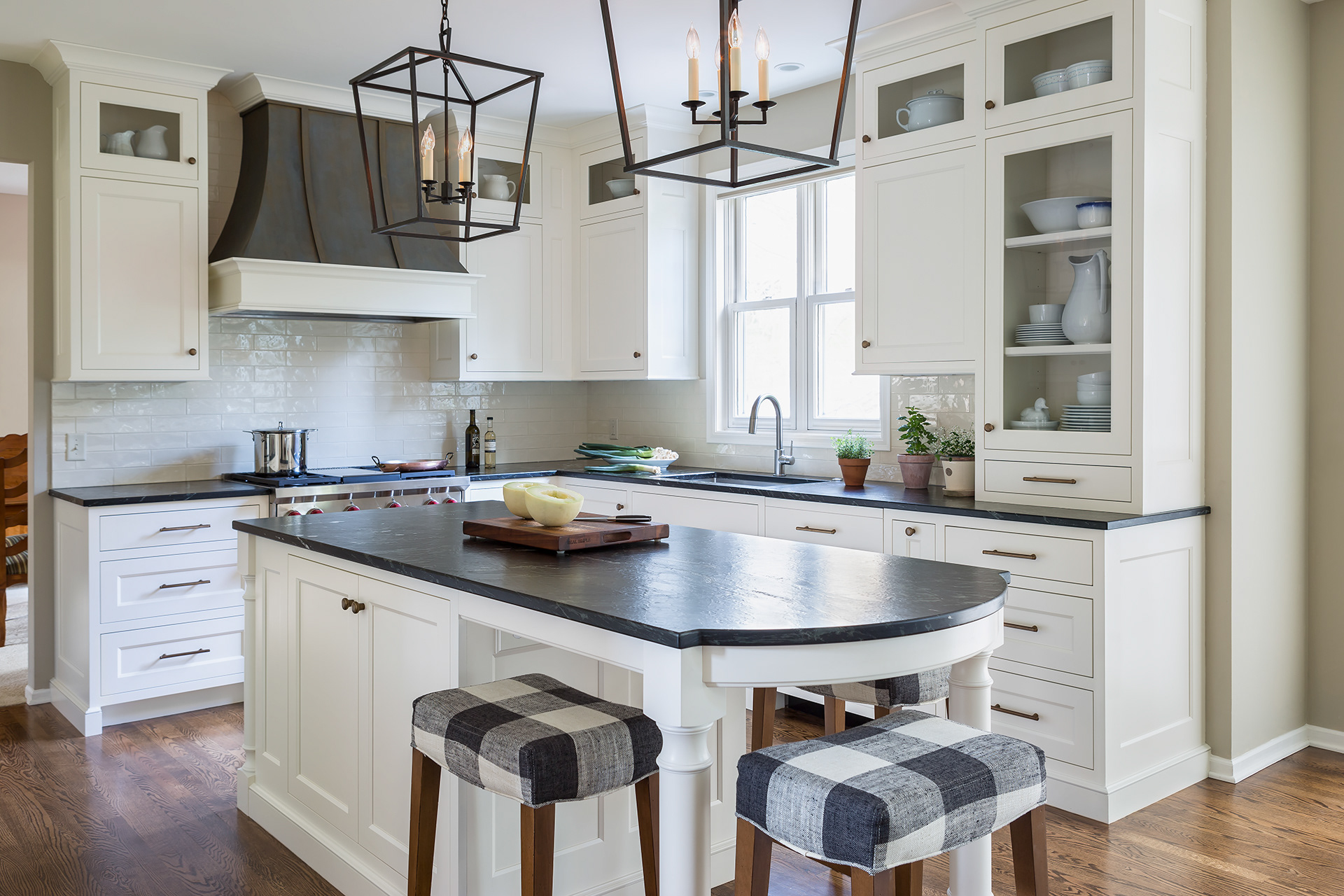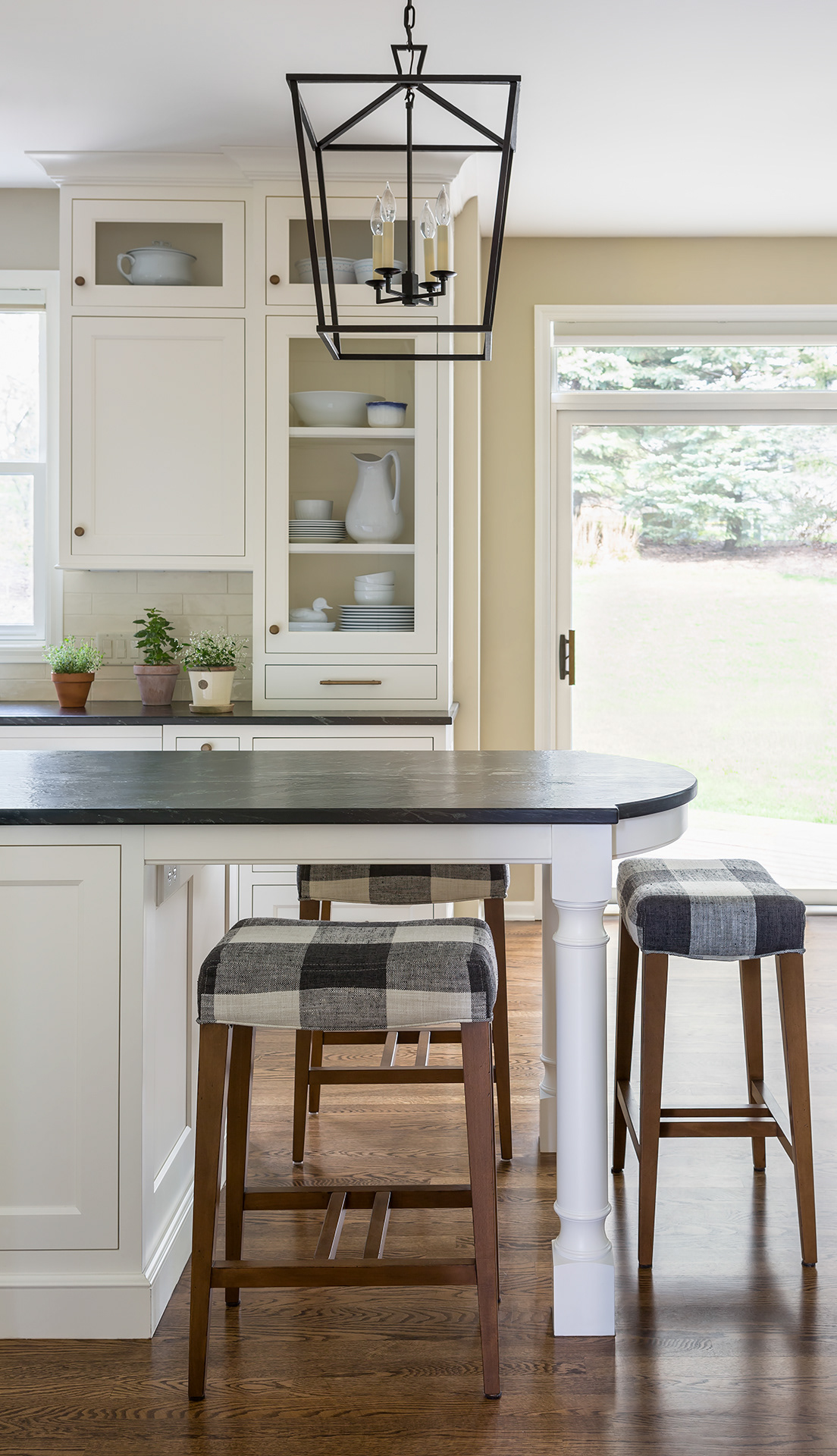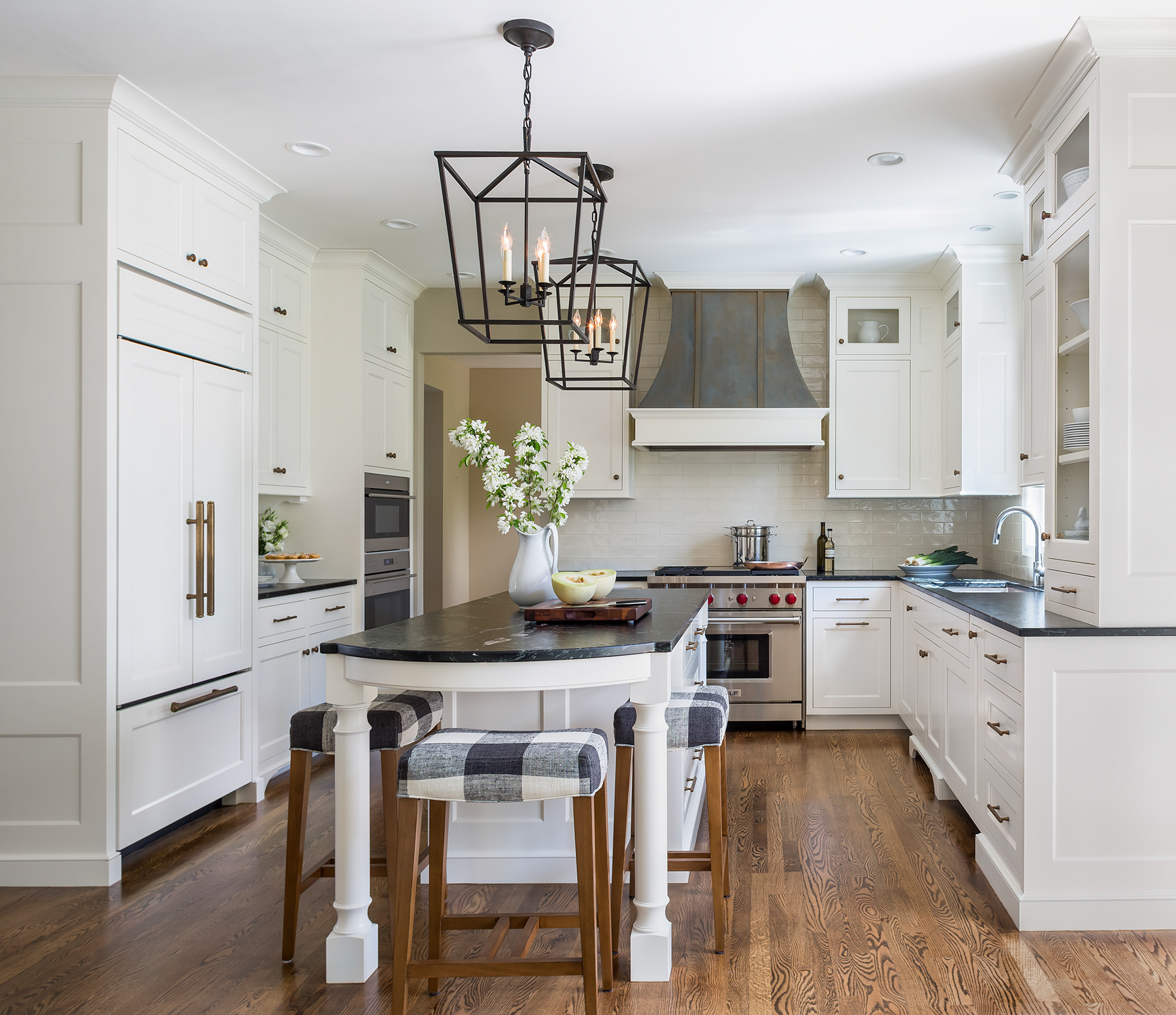 • 2017 MN NKBA Awards:
3rd Place Medium Kitchen
Photography by
Andrea Rugg